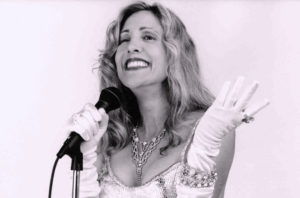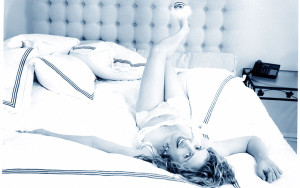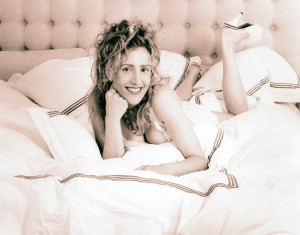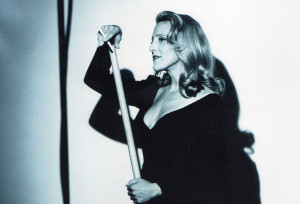 Diana Alouise is a comedian, celebrity hairstylist, author, blogger, underwear designer, theater and B-movie actress, hand model, mud-wrestler, dog lover, cow owner, and former girlfriend of a few stars. 
            Born in Lincoln, Nebraska, Diana dropped out of school at 17. A short time later, she began her stellar career as a hair and makeup artist in Beverly Hills. Her reputation quickly spread and soon Hollywood's elite took notice. She became one of the most sought-after stylists, splitting her time between the prestigious Nick Chavez Salon and Hollywood movie and TV sets as well as fashion shows. Her celebrity client list read like Heidi Fleiss's black book, including Richard Dean Anderson, Henry Winkler, Steve McQueen, and Sela Ward, to name a few.
            Outside of the salon, Diana is an entertainer. She's shared the stage with Chelsea Handler, Louise Anderson, Keenan Ivory Wayans, and many others. Diana was one of five entertainers chosen to perform for Milton Berle at a birthday celebration honoring him at The Comedy Store before he passed away. As an actress, Diana has appeared onstage as well as in a handful of campy B movies including the farce, The Revenge of Mr. Willie. As a stand-up comic, she's opened for several headlining comics and often performed at the Laugh Factory and The Comedy Store. She was a regular host/emcee at the Hollywood Improv.
            Diana has gained unintended notoriety more than once. For details, visit her Advice page, where she shares secrets of being (in)famous.
            Today, Diana is nearing completion of her memoir tentatively titled This Is What You Missed: From bank robbers to movies stars, things I should finally tell my mother. She hasn't stopped searching for her soul mate, and she hasn't stopped cutting hair; her own hair-care product line will hit the market soon.
            Diana is still rubbing shoulders with the rich, famous, and eccentric. In addition to maintaining her client list in Beverly Hills, Diana runs Shampoo Salon near her home in Truckee.